Garda
Garda town, still at the centre of lake politics and economy since, in the XII century, its name was given to the whole lake which until then had been known as Benàco.
A rich town throughout the centuries, it has been embellished with elegant palaces and even today, walking through the historical centre, you can admire the extraordinary beauty of its stone-paved alleys and tiny squares lined with pretty little shops. The most illustrious historical monument is Chiesa di Santa Maria, of ancient origin but with the present structure dating from the XVI century.
Inside you will find XV-century frescos, a papal seal dated 1138 carved into the marble and a wooden crucifix dating from 1500.
Garda is also renowned for its long gritty beach, crowded in summer by hundreds of bathers, as well as the splendid Punta S. Vigilio. Which you can reach on our Boat.
Tours and recommended itineraries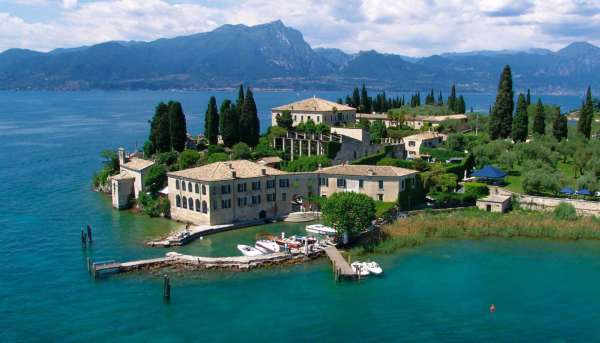 3-4 h on request
After reaching the fascinating Garda Island, we will cross the lake to East and reach the beautiful Punta San Vigilio.
5-6 h on request
We will sail from Salò and will brush all the main beauties of the lower lake.